From the ancient Chinese Book The Classic of Mountains and Seas.

They were born in the feather tribe as brothers. They should have loved each other, but they go on the war path ...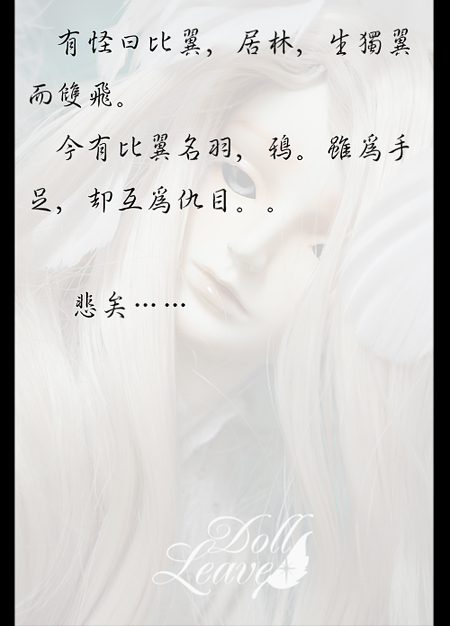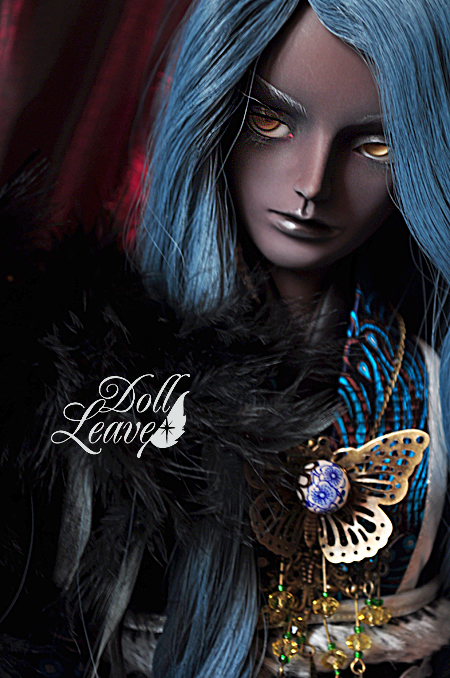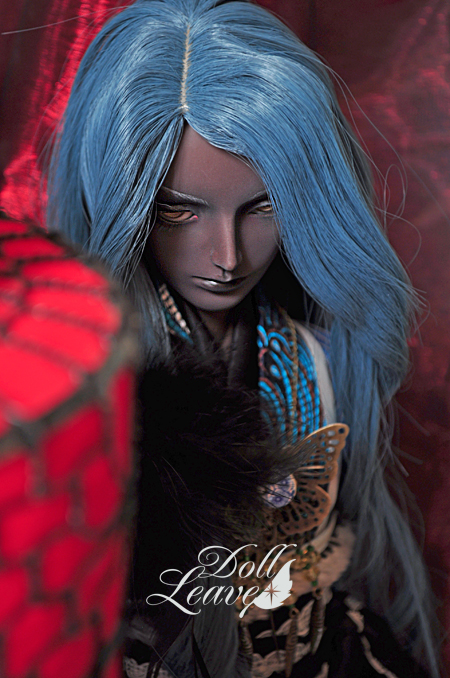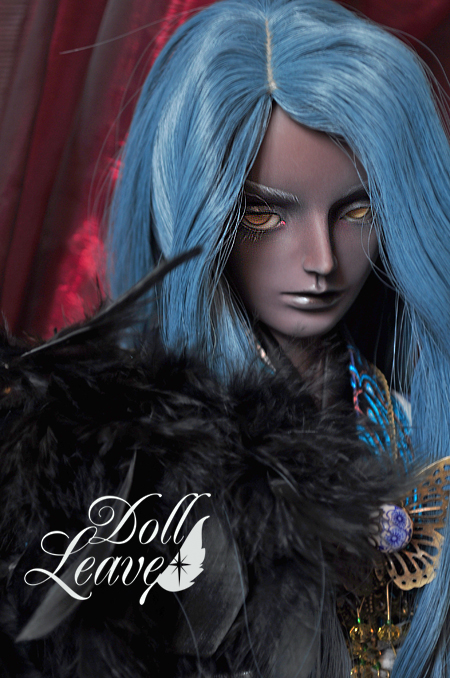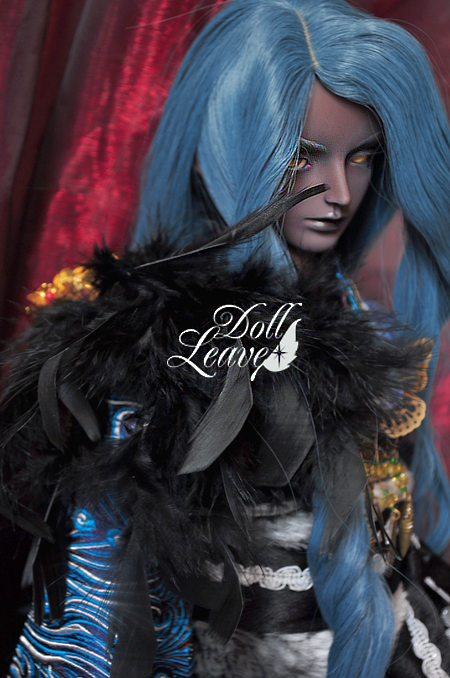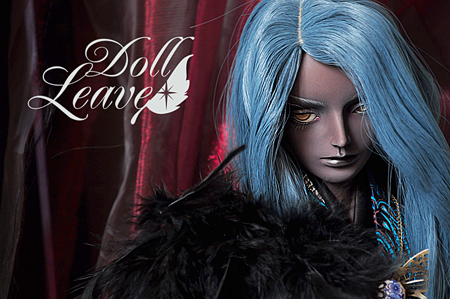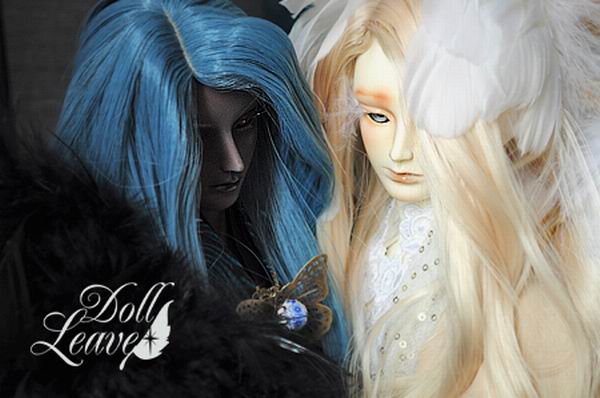 NOTICE:
Since this is tan skin, marbling or very tiny dust can exist.

Please avoid sanding because tan skin is with hight saturation. If you use sanding paper or other tools, there might be color difference.
Height (including head):61cm
Head circumstance: 23cm
Neck size: 10cm
Shoulder width: 13cm
Arm length: 18cm
Breast size: 25.5cm
Waist: 19cm
Hip: 25cm
Thigh circumstance: 14cm
Leg length: 35cm
Foot length: 7.8cm
[Accessories Info]
* Head Circa:23cm
* Eyeballs : 16~18mm acrylic eyeballs (offered at random)
* Mortin-Tan on photo is Tan Skin color.
[How to Order]
* Email to sales@doll-leaves.com or dollleaves@gmail.com .
The email should include the following details:
* doll name
* order quantities
* doll skin color
* whether need faceup
* whether need outfit/shoes/wig
* Paypal account and shipping address, phone number.
Pls Note: Total amount should include goods charges, shipping fee and paypal transaction fee. Please do not send payment directly until you get the invoice.
* The doll is assembled and then delivered.
* Nude doll will be shipped in 3 ~ 5 days after your payment confirmed;
Faceup doll will be shipped in 20 ~ 30 days after your payment confirmed
Fullset doll depends on the outfit manufacture time.
* Shipping by EMS.
* Only default faceup in photo is available ; Custom faceup is not accepted;
* Outfits are handmade. There may be slight difference in color or details of the actual product to the photograph. Thank you for your understanding.
* Actual product may be slightly different from photograph because of different monitors.
[Measurement]