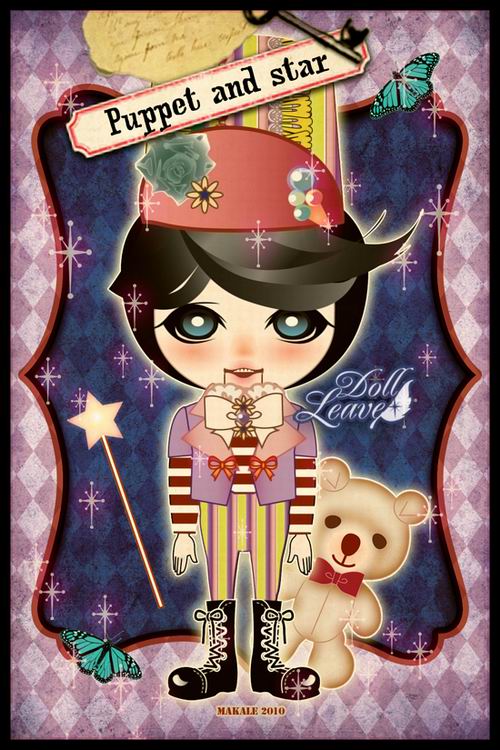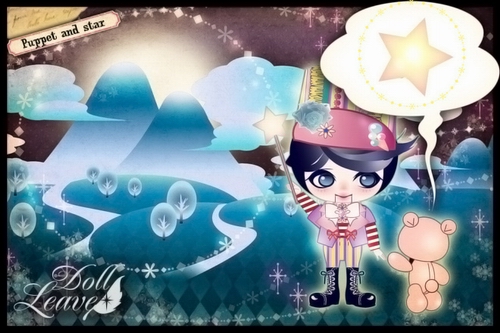 Tiny Bear learned about the "Biggest Star" legend from his best friend, Circus old puppet who cannot talk.
Bear is so excited and eager to see that star. In order to help tiny bear's dream come true, Puppet accompanied tiny bear to the legend place.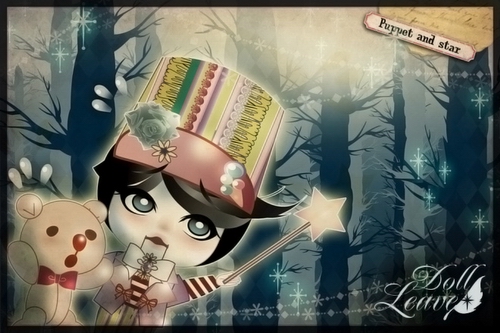 Puppet pointed at the high mountain to show tiny bear where they can find the star. Bear is so excited and said "Let's climb up the mountain." But sadly the forest is too thick to see the star. Bear is so disappointed. Puppet encourage tiny bear to climb on top of the tallest tree.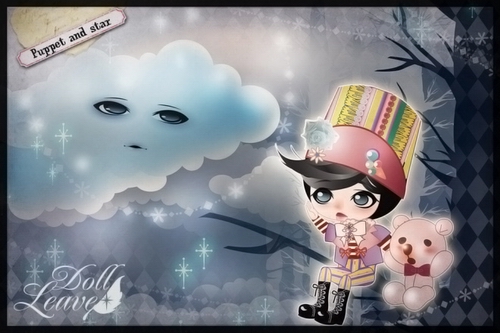 But when they are on top of the tree, they found the clouds too thick to see the star.
Looking at Bear's disappointed face, Puppet tried to cheer Bear up.
"How can we make the clouds away?" Bear asked.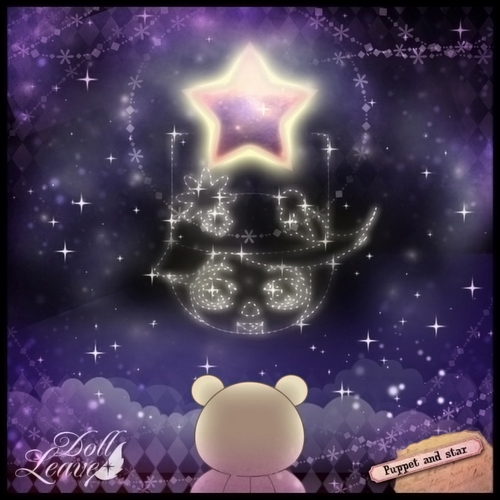 Puppet only had one chance to speak the whole life, and he gifted this chance to help his best friend, tiny bear to see the biggest star.
Puppet open his mouth and talk to the clouds "Clouds, Clouds, can you leave so that my best friend, Tiny Bear can see the biggest star?"
Looking at Tiny Bear's happy face, Puppet was fading away with smiles, becoming the shining stars on the sky. From then on, the shining stars keep accompanying the biggest star and protecting tiny Bear. ..